South Fork American River - Upper / Chili Bar (Half Day)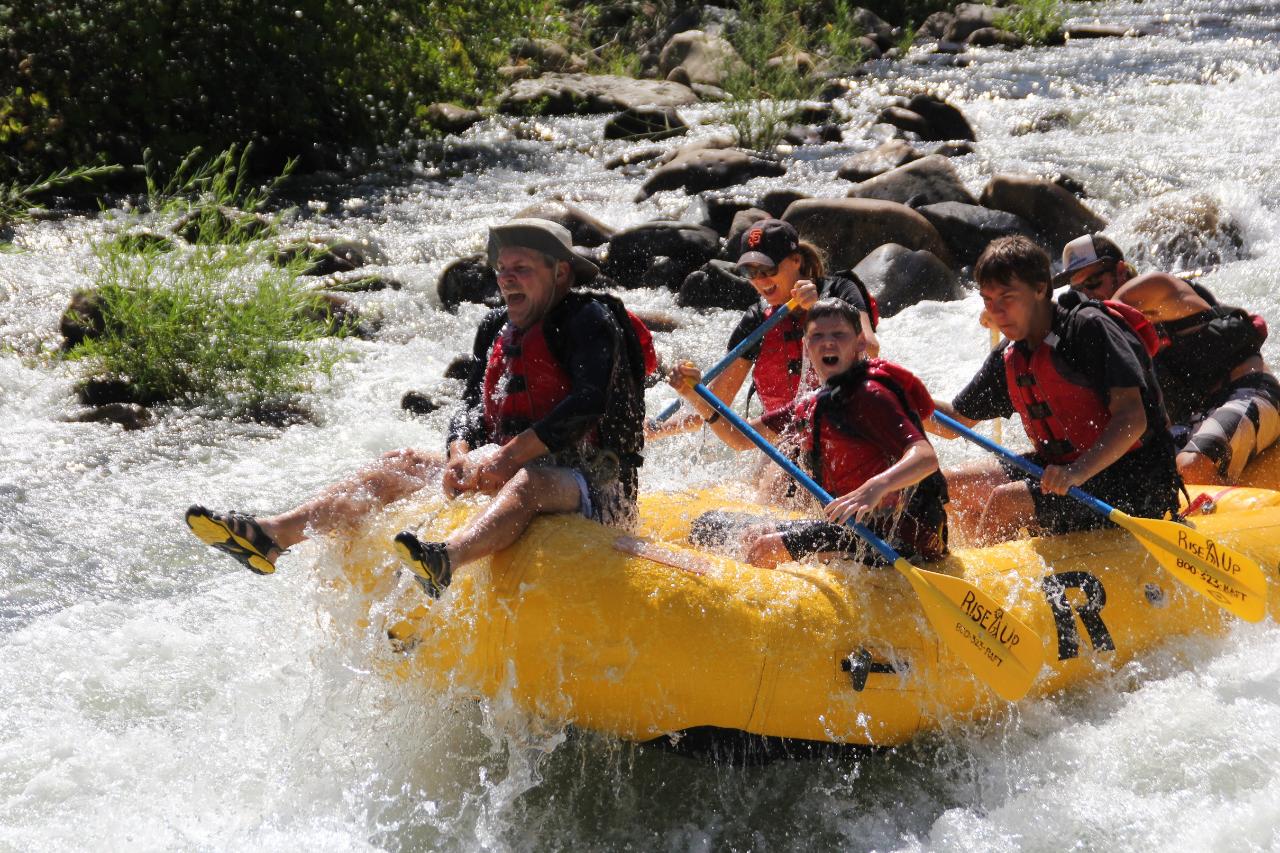 期間: 4 時間 (約)
製品コード: SFA-U-1/2D
The South Fork of the American River is one of the best whitewater
rafting rivers in California. It combines all the things that make a
rafting adventure unforgettable. Plenty of thrilling rapids, wildlife,
and a wonderfully clear river flows through a beautiful canyon. The
river, made famous by the historically important discovery of gold in
1848 at Sutter's Mill, provides fun, yet safe whitewater trips for
hundreds of folks each year, offering challenges for the experienced
rafter without being too difficult for the first timer. Regardless of
their experience level, those who run this river will long remember the
famous rapids which bear such names as "Meat Grinder", "Trouble Maker",
"Satan's Cesspool" and "Hospital Bar".